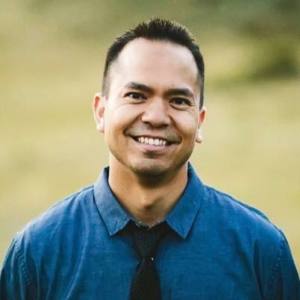 Dr. Kyle A. Reyes currently serves as Vice President of Student Affairs at Utah Valley University (UVU). From 2014-2017, Dr. Reyes served as UVU's Senior Diversity Officer and led the development and implementation of UVU's nationally-recognized Strategic Inclusion and Diversity Plan consisting of nearly 40 initiatives focused on making UVU a more inclusive and equitable campus. He has been at UVU for 17 years in various offices and programs: TRIO Upward Bound, GEAR UP, Multicultural Student Services, Student Success & Retention, the School of Education, and the Office of the President. Dr. Reyes is also a tenured Associate Professor of Education at UVU and taught courses in Multicultural Education, Family & Community Partnerships, and Arts-based Integration. His research focuses on arts-based student empowerment; leadership for equity and access; and institution-wide inclusion and diversity strategic planning.

Kyle has consulted with, and presented to, organizations in 27 states and Canada in various sectors including: K-12 education, higher education, business, community task forces, and faith groups. He has given more than 500 presentations over the past 15 years on issues of diversity, inclusion, art, cultural competence, voice, identity, multiculturalism, and leadership. Kyle is the Vice President of the national organization of Asian Pacific Americans in Higher Education and served on the Utah Governor's Multicultural Commission for three years. He is the past president of the Utah chapter of the National Association for Multicultural Education. Dr. Reyes has also served as the co-chair of the College Access Network for the Utah System of Higher Education and a member of the board of directors for the United Way of Utah County and American Indian Services.

Kyle received his Ph.D. in Educational Leadership and Policy from the University of Utah and was the recipient of the Bennion Morgan Fellowship.